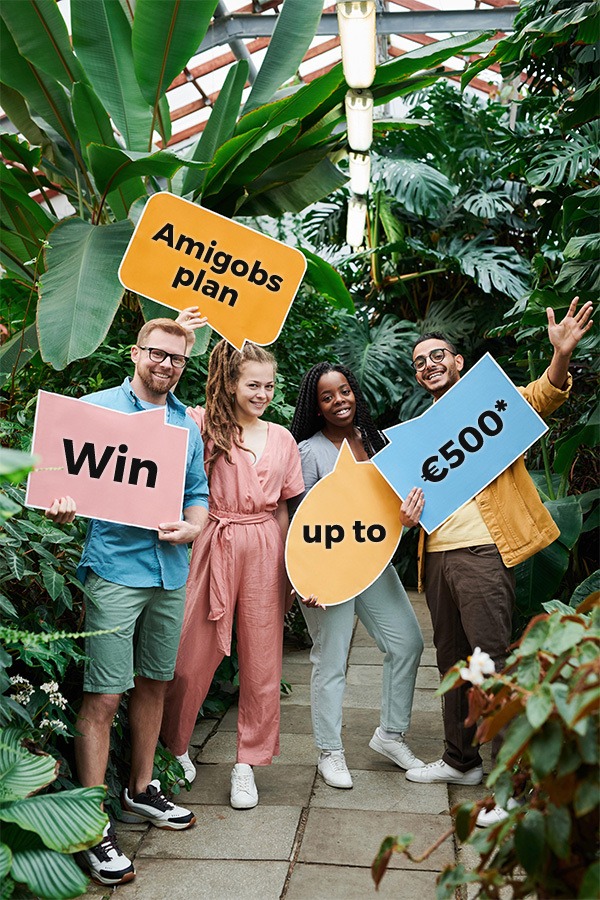 Plan amigobs. Share it with your Friends and win up to 500 €*
The one that has a friend… Has 50 €!
For each friend you invite to get his mortgage with the best conditions, each of you will get 50 € and so on up to 500 €*
How can apply for Plan Amigobs?
Sign up at gibobs
Log into your personal area from our web or app and go to Plan amigobs.
Invite your friends
Encourage them to get the best mortgage ever for their property
If the sign their mortgage with one of our offers, each of you will get 50 €. You can invite up to 10 Friends and get up to 500 €* The more you invite the better!
And of course, your friends will get all the advantages as always and for free. More info
Invite my friends
*Terms and conditions of the Plan Amigobs here