We negotiate your healthiest mortgage for FREE
Gibobs helps people like you get the best mortgage conditions in Spain. You will always have the advice of our team of mortgage experts who will negotiate for you with the banks, and will pay zero fees neither before nor during nor after.
Get your mortgage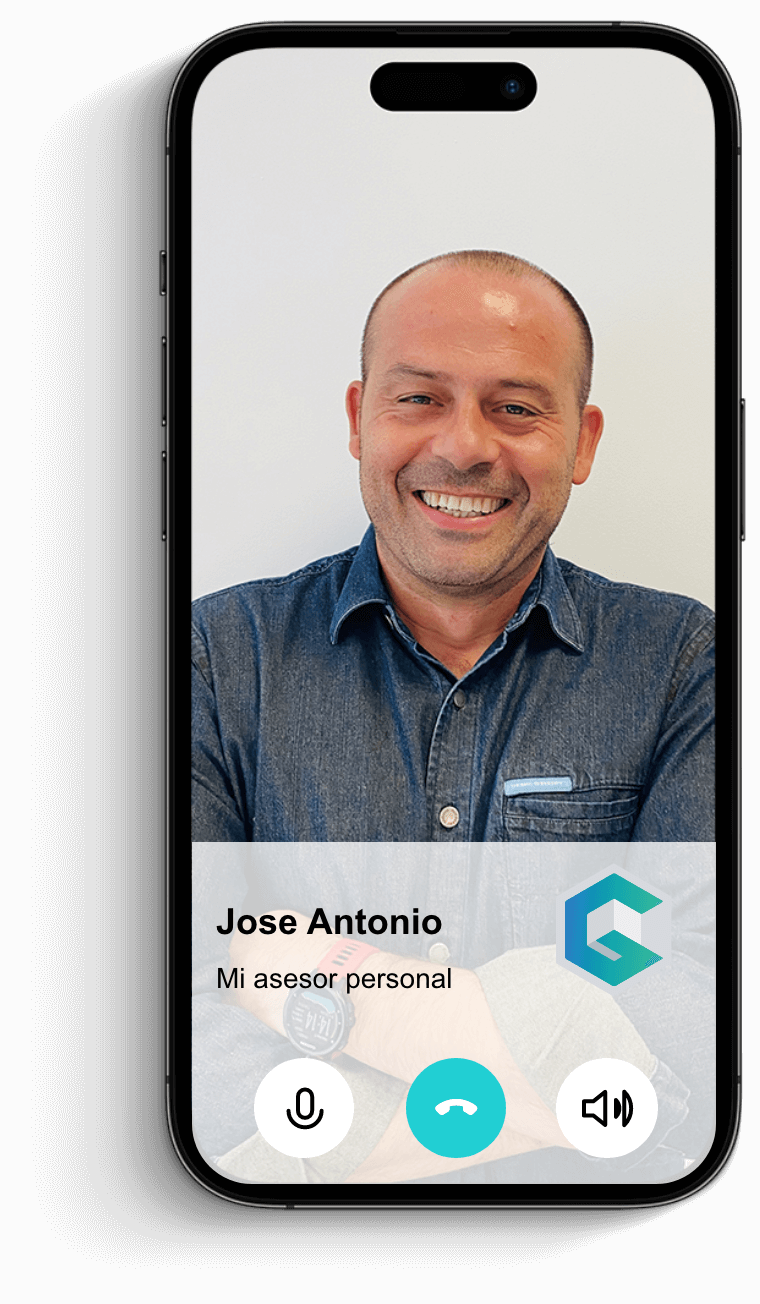 We look after your financial health
Register on our platform free and begin to take control of your financial situation. You have a series of services available to you that will make your life easier and allow you to know which financial decisions to take in line with your personal circumstances. And remember: at gibobs, you decide what services interest you.
My personal balance
My loans
gibobs scoring
My documents
Financial products
My personal balance
Begin to take control of the real updated value of your wealth, solvency and liquidity to take the best financial decisions.
More information
My loans
Easily verify the status of the products you have taken out, compare your conditions with the market average and receive personalised recommendations to improve them.
More information
gibobs scoring
Find out your personal credit scoring, that is, your financial health and check how it is progressing.
More information
My documents
Organise and store all your financial documentation in your client area in a safe confidential manner and access it at any time and anywhere.
More information
Financial products
Whatever your bank, we will help you to find a mortgage that is made to measure. If you already have a mortgage, we will improve your interest rate, but always giving you personalised recommendations to manage your finances. Use our mortgage simulator and discover your mortgage's viability. Furthermore, we will help you find a mortgage that is made to measure, or to improve your interest rate, offering you you personalised recommendations to manage your finances.
More information
We are mortgage experts
One of the aspects that helps to improve your financial health is to find a mortgage that has the best market conditions. And this is what we know how to do best! We have spent years negotiating with banks, but this has only just begun: we have set the objective of helping people like you find the home of their dreams.
You will be happy with your mortgage
Gracias a Gibobs hemos conseguido una hipoteca mucho mejor que la que nos ofrecían los bancos. El equipo es muy amable, te ayuda y te explica todo lo que necesites. Sin duda lo recomiendo 100%
Excelente servicio y asesoramiento, te acompañan en todo el proceso hasta el final. En mi caso me ayudaron a obtener las mejores condiciones en mi primera hipoteca, especial gracias a Lorena Fernández que ha sido de gran ayuda y le estoy muy agradecido por su gran trabajo y atención. Gibobs es 100% recomendable.
Muy buena experiencia. El trato de mi gestora, Elena, ha sido inmejorable. Me ha acompañado durante todo el proceso, informándome y dándome todo el soporte necesario. Las condiciones, las mejores del mercado!
La Atencion de la persona que me atendió fue impecable, en mi caso fue Manuel S., siempre disponible y atento, te asesoran y sacan de las dudas que puedas tener. Muy recomendable.
Julio Manuel Barroso
2023-04-03
Ada gestora de gibobs ha sido atenta, detallista y colaboradora con mi caso. Me ha proporcionado toda la información que necesitaba, gracias !
Buen equipo de asesores profesionales para gestionar tu actual o nueva hipoteca! En mi caso quería hacer una subrogación y una vez facilitados los datos y documentos solicitados, me encontraron hasta cuatro propuestas de hipoteca! Finalmente me quedé con la nueva propuesta que me hizo mi banco actual, pero las propuestas que me ofreció Lorena eran muy buenas e interesantes! Trato cercano, fácil y rápido. Gibobs es una buena propuesta para aquellos que no tenemos mucha idea de conceptos del mercado inmobiliario.
Maria Guirao Asuncion
2023-03-31
Hoy he firmado la hipoteca que me ha conseguido Luis Ramírez. Llegó en el momento oportuno, gracias a él todo el proceso ha sido mucho más fácil y cuando se ha complicado la operación ha estado siempre ahí apoyándome y solucionando los imprevistos de manera rápida y concisa. Recomiendo Gibobs al 100% y sobre todo a Luis, por su excelente labor y su apoyo.
Meritxell Castañé
2023-03-31
Molt recomanable. Yanina, la persona que em va atendre a Gbobs va ser molt amable i va fer una gran feina en presentar-me diverses propostes per millorar la meva hipoteca. Un plaer haver conegut aquesta empresa. Recomanable 100x100, gràcies a Gbobs he estslviat diners en la meva lletra d'hipoteca.
Gracias a Manuel hoy hemos firmado nuestra hipoteca. 100% recomendable y me ha conseguido unas condiciones excelentes.
A network of professionals at your disposal
We work together with a wide variety of prestigious companies in the financial and real estate sectors, allowing us to offer you a quality service and obtain the best conditions for your financial products.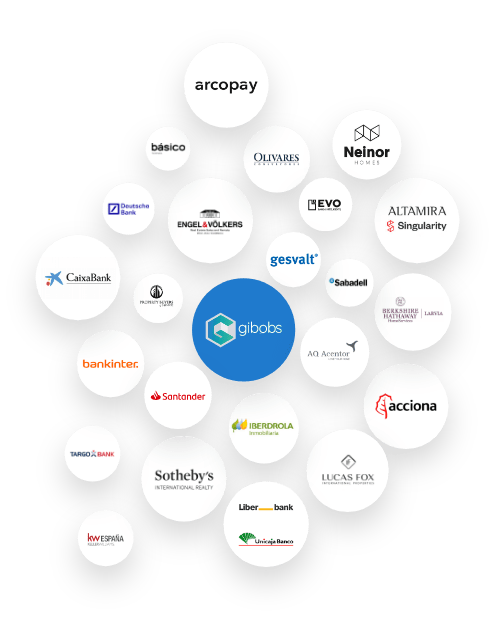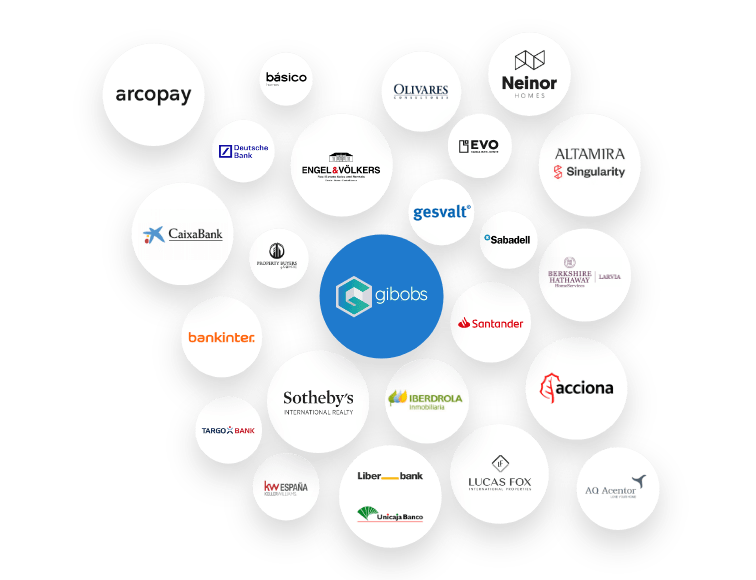 For real estate companies or developers
Do you want your customers to obtain financing in the best conditions so that they can buy the perfect property quickly and securely?