We are the financial choice that suits you
Finance is our strong point. Hence, we have spent years helping customers like you to understand when is the best moment to request a loan, what to do to obtain the best mortgage and much more. Without beating about the bush, without complications, without leaving your home.
Begin to use gibobs
We look after your financial health
Register on our platform free and begin to take control of your financial situation. You have a series of services available to you that will make your life easier and allow you to know which financial decisions to take in line with your personal circumstances. And remember: at gibobs, you decide what services interest you.
My personal balance
My loans
gibobs scoring
My documents
Financial products
My personal balance
Begin to take control of the real updated value of your wealth, solvency and liquidity to take the best financial decisions.
More information
My loans
Easily verify the status of the products you have taken out, compare your conditions with the market average and receive personalised recommendations to improve them.
More information
gibobs scoring
Find out your personal credit scoring, that is, your financial health and check how it is progressing.
More information
My documents
Organise and store all your financial documentation in your client area in a safe confidential manner and access it at any time and anywhere.
More information
Financial products
Whatever your bank, we will help you to find a mortgage that is made to measure. If you already have a mortgage, we will improve your interest rate, but always giving you personalised recommendations to manage your finances. Use our mortgage simulator and discover your mortgage's viability. Furthermore, we will help you find a mortgage that is made to measure, or to improve your interest rate, offering you you personalised recommendations to manage your finances.
More information
We are mortgage experts
One of the aspects that helps to improve your financial health is to find a mortgage that has the best market conditions. And this is what we know how to do best! We have spent years negotiating with banks, but this has only just begun: we have set the objective of helping people like you find the home of their dreams.
You will be happy with your mortgage
A network of professionals at your disposal
We work together with a wide variety of prestigious companies in the financial and real estate sectors, allowing us to offer you a quality service and obtain the best conditions for your financial products.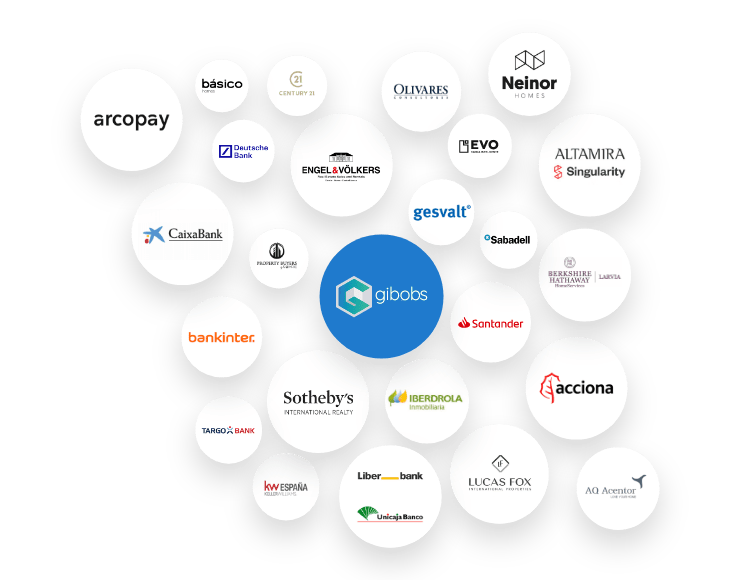 We are what our customers say about us
He recibido un servicio muy personalizado, muy preciso y muy efectivo. Ha sido excelente. Esa atención personalizada no se encuentra en más empresas. Ya lo he recomendado a todos los agentes y ya trabajan casi todos con vosotros.
Monica Blaubach – Agente inmobiliaria de Keller Williams
La atención recibida me ha parecido perfecta. Lo que más valoro es la implicación en el servicio. Os recomendaría siempre, ya que brinda seguridad al cliente en cuanto al servicio y en cuanto a hacer una transacción más segura.
Verónica Rojas – Agente inmobiliario dependiente Keller Williams
Lo que más valoro es la posibilidad de conectar con los distintos bancos, el no desplazamiento, el trato personal y ayudáis a que la relación con el cliente sea más ágil y más rápida, nos facilita mucho el trabajo. Además, siempre estáis disponibles.

Virginia Zulategui – Directora y fundadora de VZ Properties
Valoro tener siempre al gestor disponible, la profesionalidad y la variedad de lo que ofrecéis sin que el cliente tenga que salir de su casa. De hecho, incluso a los clientes que no se han decantado por nuestra promoción, les hemos invitado a seguir en contacto con vosotros.
Victoria Elviro – Comercial de AQ Acentor
Lo que más me ha gustado del servicio recibido ha sido la comunicación y, sobretodo, que te ahorra muchísima faena. En muy poco tiempo gracias a vosotros contactas con muchas ofertas a la vez, te ahorras muchísimo tiempo y siempre encuentras la mejor alternativa.
Adrián Fernández
Lo que más me gustó fue la cercanía con el asesor y que me consiguieron una oferta muy buena en un plazo muy corto. Los recomendaría sin duda. Cuando una se compra su primera vivienda no sabe ni por dónde empezar, tienes un montón de dudas, entonces esto te da una seguridad y te guía.
Claudia Georgia Mihaita
El asesoramiento ha sido perfecto, un 10, tanto en calidad, en saber de lo que hablaban, lo explicaban todo perfecto, todo muy bien. Lo recomendaría, además ya lo he hecho, ya que la asistencia y la eficacia es plausible. He ahorrado en tiempo y dinero, estoy muy contento, no tengo ninguna pega.
Alejandro Pedrero
No soy residente en España y el trato que yo he recibido es casi como de familia. Además, creo que me han ayudado a ahorrar mucho ya que antes había visitado 2 entidades bancarias que me habían ofrecido hipotecas, pero en ningún momento se acercaba a la que me consiguieron ustedes.
Luis Dushant
Lo que más he valorado es que cuando he necesitado cualquier cosa mi asesor me lo ha solucionado enseguida, sin darme largas. He quedado muy satisfecha por las respuestas a las consultas que hacía y porque se me solucionó el problema que tenía lo más rápido posible.
María de los Remedios Arteseros
I love the perseverance, compared to the other brokers they worked hard and never gave up. There is a lack of understanding at times. But they did manage to try and understand that even though the complexity of the situation made it hard. I am happy with the result and it was a very competitive offer.
Dennis Brian Blynov
El servicio es muy personal y muy directo. Lo que más valoro de trabajar con vosotros es el despliegue de entidades que dais y que os preocupáis por el perfil del cliente y por sacar adelante la operación.
Gonzalo Ochando  – Agente inmobiliario de Keller Williams
La atención al cliente ha sido muy buena, es lo que me trasladan ellos. Lo que más valoro es el tiempo que ahorra nuestro cliente al tener vuestro servicio. Es un servicio integral. Facilitáis el proceso de la decisión de un cliente. Somos un complemento.
Raquel Carretero – Directora territorial zona centro de Básico Homes
For real estate companies or developers
Do you want your customers to obtain financing in the best conditions so that they can buy the perfect property quickly and securely?